If you are organizing business or executives trips, learning tours or welcoming delegations for your company or for your customers (as a travel agency), you probably know how stressful it can be not "finalize" the plan. To avoid sending multiple versions of the plans, you're waiting the very last moment to send it to your participants. Your participants are pressuring you to get it, because, well, they'd like to know what they'll be doing. If you send the program too early, you'll need to send a new version of the plan… which will be confusing and you'll never be sure that your participants have the latest version of the plan.
Moreover, if you're participing to this trip, you will have your participants constantly asking What's next? (does this sentence sounds familiar to your ears? "I've forgotten my brochure at the hostel/in my jacket!"). Planify is the solution to solve all of these headaches, no matter if you're planning a trip to Consumer Electronic Show in Las Vegas or some company visits in London.

Fill the activities, locations, speakers' details, participants' details, pictures, tips and tricks and so on directly in Planify Web Manager. Share it early with your participants, who will be able to add the plan in Planify mobile application and always be sure to have the latest version of the plan. You can make changes anytime without having to send a new email with the PDF brochure. You can simply notify your participants with a push notification directly in the mobile application.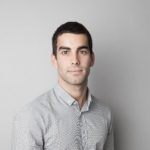 During the DLD Tel Aviv Innovation Festival, Planify turned out to be essential to organize our busy days, filled with conferences and encounters. The features to distinguish quickly the type of events and the updates options are real advantages.
Dino Auciello – Deputy Chief Editor, Bilan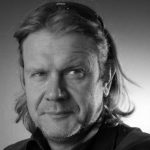 Planify makes a difference on every trip I organize and the Team is always available to fix problems.
Phil Jeudy, CEO Baywatch Lab / ZTP.team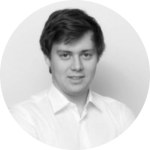 "We organize many learning tours for prestigious customers and we are delighted with Planify. Very easy and friendly interface, allowing us to make change even at the last minute. No more struggling with outdated paper plans. Participants are really pleased to get the plan even accessible offline, comprising all important information and visually splendid and intuitive. I recommend!"
Romain Dussart - Digital Project Manager, HUB Institute