Planify is a group travel planning solution, allowing tours organisers to save time while designing attractive and complex itineraries.
Design attractive travel itineraries
Plan everything in Planify and save time by designing and filling your itinerary in a structured way. Invite contributors to collectively edit your plan, saving you the hassle of numerous email exchanges.
You decide how you want to share the travel itinerary with your participants: give them access to the plan within the Planify mobile application, send them a PDF per email or print it to give them a paper brochure.
An always up-to-date solution
Once the travel itinerary is downloaded on the smartphone of your participants, be reassured that they always have the latest version in their pocket! You can even message them with push notifications.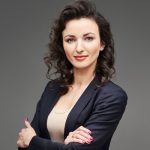 We organize many groups, incentives and conferences during the year, as well as tailor made itineraries for prestigious clients. Planify really helps us in delivering VIP service for our customers. It is very user friendly, easy to manage and share. The app provides a simple way to keep the clients informed about the tours, practical information about the countries etc. I really recommend it to any travel agency!
Weronika Rapala- Travel Designer at Biuro Podrozy Rapala 
We organize the Swiss delegation each year to the DLD Innovation Festival in Tel-Aviv. Planify is definitely a wonderful app for our delegates,. It gives them an easy access to all the information (program, schedule of the conferences, biographies of the members, etc.). Thanks to planify's team, we are always able to manage the changes in the schedule in real time and upload all the required datas. We highly recommend this app to anyone organizing delegation abroad.
Sabrina Cohen Dumani - President of Nomads foundation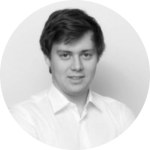 "We organize many learning tours for prestigious customers and we are delighted with Planify. Very easy and friendly interface, allowing us to make change even at the last minute. No more struggling with outdated paper plans. Participants are really pleased to get the plan even accessible offline, comprising all important information and visually splendid and intuitive. I recommend!"
Romain Dussart - Digital Project Manager, HUB Institute
The perfect tool to organise your itinerary
Planify web manager allows you to enrich the plan with pictures, contacts, maps, documents, tips, recommended places, profile of participants and much more.
You can also send push notifications from there. All content will be automatically updated in the mobile app.
The whole plan in a single device, accessible anywhere.
Download
Planify mobile app stores every information you fill in the web manager. Don't worry about last minute setbacks. Everybody always has the same, up-to-date plan!
How about internet connection? Either online or offline, participants can always access the plan. At home, at the office, in the jungle or in the flight, they will always have your plan in their pocket.
Here are some examples from our customers
Planify is trusted by a wide and various range of organisations