Do you really need your own (expensive) mobile application for your conferences? Do your attendees really need to be able to book each other for 1-1 meetings via your application? These mobile applications are really cool, but the reality is very few people use these features.
Don't you simply want to share an enriched plan of your conference?
Planify is an extremely simple way of sharing the plan of your conference with your attendees. Share the plan with interactive information about the speaker of each session, share an enriched attendees list (contact information, biography, picture, LinkedIN profile, etc) to help your attendees better network and contact each other (outside of the app). Reduce the number of paper brochures you're printing and distributing at the entrance.
Planify is well organized and simple to use. Also Planify web manager is really intuitive and you can edit easily all content. It's a great platform for our event!
Nicolas Masserey - General Secretary, Salon des Technologies et de l'Innovation de Lausanne (STIL)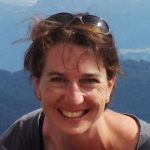 Planify was instrumental for our event. More than 300 people got the plan beforehand, always up-to-date. Paper programs are obsolete! Planify team is very professional and supportive.
Caroline Maerte - Project Manager HR in Digital collaboration & Intrapreneurship, ADEO